Message
Let's make eyeglasses
fashion items in Japan.
We at Zoff have been trying to bring eyeglasses "closer" to the daily lives of as many people as possible in Japan, just like T-shirts or pants. Since the company was established in 2001, I think we have been able to make our contributions, little as they may have been, to creating an environment in which people can wear eyeglasses with finesse and flair.
Fashion is one of the things that are always close to our day-to-day lives. And it keeps changing, just as times change. What kind of thing or service is considered valuable today? As the sense of values diversifies, we are offering products in a variety of styles in fashion that our customers find satisfying or making their lives, even a little, delightful and exciting. We are always hoping to remain a company that can change itself flexibly and evolve with the times and environment.
We at Zoff believe that we should always deal with customers with all sincerity and make contributions to society by offering fine eyewear. Under this philosophy, we strive to give an endlessly refined sense of satisfaction to our customers by training our staff at in-house seminars and giving them on-site work experience.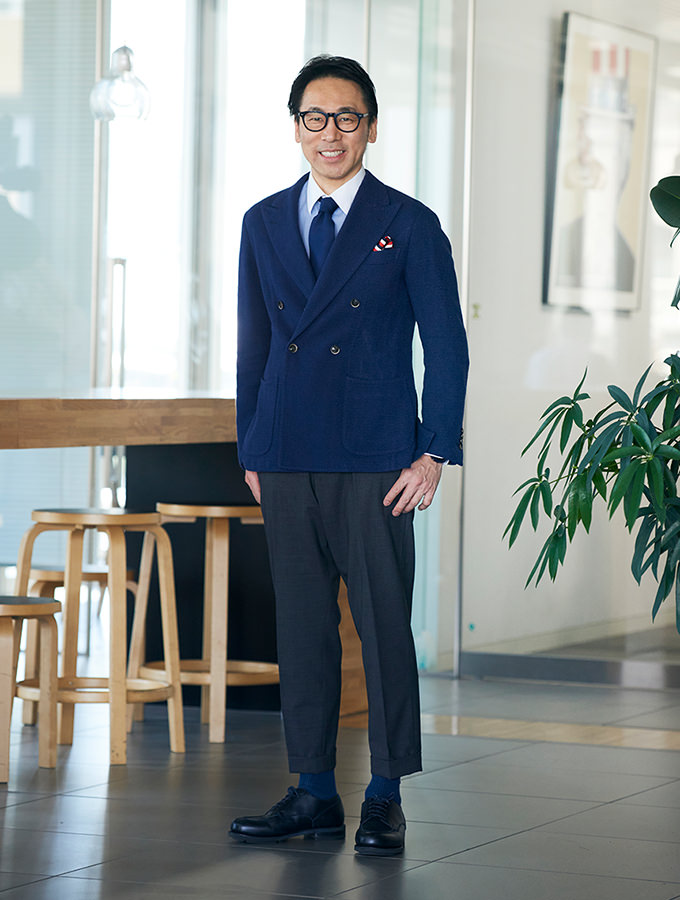 Zoff Inc. President
Takeshi Ueno
Management Philosophy
Mission
Usher in a new era in which eyewear takes center stage.
Be honest and do the right thing.
Study business and contribute to society.
Vision
Keep evolving and aim for 100 years.
Adapt to changes. Take on new challenges. Add new value to society.
Spread smiles with our world-class Japanese quality and hospitality.
Respect and appreciate everyone. Share in joy and prosperity. Build a future
Value
1

JAPAN QUALITY

Always provide products that exceed expectations.

2

ALWAYS FRESH

Always provide thrilling and exciting experiences.

3

FAST SERVICE

Always provide quick and attentive service.
Company
Outline
Company name

Intermestic Inc.

Address

6th floor, Oak Omotesando, 3-6-1 Kita Aoyama, Minato-ku, Tokyo 107-0061

Tel

Tel. 03-5468-8650
Fax. 03-5468-8651

Established

March 23, 1993

Business

Sales of eyeglasses and sunglasses
Sales of cases, cleaners and other accessories of eyeglasses
and contact lens
All businesses related to the above

Capital

240 million yen

President

Takeshi Ueno

No. of employees

2,278 including part-time workers (as of Dec. 31, 2019)

Average age

30.09
History
March, 1993

Zoff Inc. established

May, 1993

Intermestic Inc. established

2001

First Zoff store opens in Shimokitazawa, Tokyo

2007

Number of stores exceeds 50

2009

Number of stores exceeds 100
Zoff Shanghai established in Shanghai, China

2011

Zoff SMART sales begin

2014

Number of stores exceeds 150

2016

Zoff I Singapore Pte. Ltd. established
Intermestic Hong Kong Ltd. established in Hong Kong, China